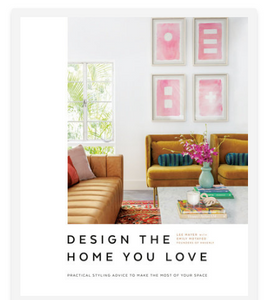 Interior design can be daunting, and as a result, many of us never even attempt to design our own homes. In 
Design the Home You Love,
 Havenly founders Lee Mayer and Emily Motayed 
break down the ambiguous world of home design. First you learn how to identify your own style (whether you're a fan of Parisian Modern or California Casual) and then how to incorporate furniture that matches your style and fits your budget. 
Design the Home You Love
 takes you step-by-step and room-by-room through each part of the house to help you fulfill your home's potential.
Whether you're looking to give your home a complete makeover, spruce up your rental apartment, or merely take your living room from blah to fab, Lee and Emily bring fresh ideas, advice, and inspiration to the table. Illustrated with eye-catching photography and livable inspiration from real-life clients, this is the interior design book that finally makes it possible for us all to achieve our design goals.