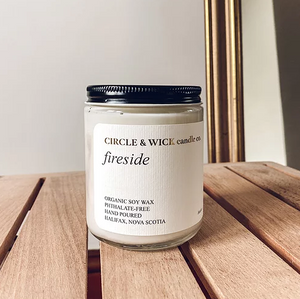 Imagine the smell of freshly roasted espresso beans with a blend of your favourite vanilla milk creamer. The worst part about this candle is that it isn't edible!!
Size: 9oz, 2.75" in diameter, 3.5" in height
Ingredients: 100% soy wax, phthalate-free fragrance oils, cotton wick
Can be enjoyed for 30 to 40 hours.
Hand poured in Halifax, Nova Scotia
Circle & Wick