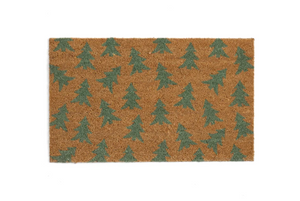 Add a pop of colour at your front door, deck or other outdoor area.
COIR doormat WITH PVC BACK. Shake briskly to Clean.

Due to nature of this item, staining & fading may occur. Place in covered area or bring in during wet/messy weather. 
18 x 30" 
 *NOT AVAILABLE TO SHIP. LOCAL DELIVERY OR IN-STORE/CURB-SIDE PICKUP ONLY.